Taxi Bolton
Here at Minibus Bolton we operate a wide collection of minibuses that cater to groups of numerous sizes with varied specifications. In response to the increase in demand for a competent and reliable transportation provider, we have invested sufficient capital in order to improve our services by addition the saloon car to provide our customers with luxurious first class transportation. Our company has held its position as pioneers in the transportation industry in Bolton since our establishment by offering the best taxi Bolton services. We carry out strict routine maintenance procedures to ensure that all our vehicles are always up and running in perfect condition. Regular inspection of vehicles is also carried out to guarantee the safety of our customers. Travelling without reliable transportation can be bothersome and unsafe. At Minibus Bolton, your safety is our number one priority and as such we ensure that we always adhere to the Ministry of Transport and Government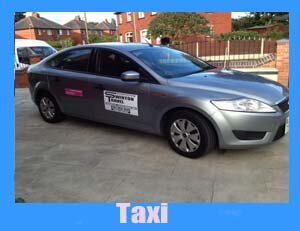 legislation policies. We offer friendly, yet professional services and you can expect VIP treatment while you travel in style to and from your destination. The interior of our vehicles is designed to facilitate the optimum comfort and relaxation on your journey. The new addition to our family, the luxury saloon car can be booked in advance for any occasion.
Reliability Is Out Middle Name
By booking a taxi Bolton in advance, you can rest assured that your transportation will arrive on time whenever you are in need. We will provide you with an accurate estimate of how much it will cost you to travel to any location in the United Kingdom prior to your departure so you will always know what to expect. We offer fast and reliable airport pick up and drop off services to any airport in the United Kingdom. We know how stressing it can be to wait for outside an airport after spending hours on a plane or how frustrating it can be to miss an important business flight. At Minibus Bolton, we guarantee that your taxi Bolton will arrive on time so that you can avoid these devastating situations. We have experts on staff monitoring all incoming flight information so we will always be aware of any changes in flight arrival information so no matter what, your taxi Bolton will arrive on time, and you will not have to wait. The new addition will be one of the latest Ford Mondeo Luxury Edition that allows you to travel in comfort in a clean environment that is fully air conditioned. All drivers on staff are DBS checked and fully trained to meet NVQ standards. If you feel more comfortable with a female taxi Bolton driver, we will appoint you one upon your request. We aim to meet the requirements of all our customers to guarantee your satisfaction.